Organic SEO
Stride Graphics offers national, regional and local SEO. We are based in Surrey and primarily provide services to companies based in the Vancouver Lower Mainland. Why pay for traffic when you can get free Page 1 organic search engine results with SEO. We offer Free SEO analysis. The right search optimization strategy can boost your sales and brand awareness. Increase your sales with Stride Graphics organic search optimization services, or organic SEO.
SEO is all about deciphering search engine algorithms to create a search engine friendly website. Search engine algorithms basically help rank a web page and the entire website. What makes SEO complicated, besides the constant changes, is that the search engines do not reveal exactly what their algorithms are doing. Every time they find something they don't like the page and-or site is penalized and falls in the organic search results. Eliminating penalties and giving search engines what they want, is the basis of organic SEO.

Our SEO Delivers Results
Our SEO delivers results you can see. With over twenty years of SEO experience, we know what the search engines want and the logic behind why they want it. We have seen the evolution of SEO since the WIN98 days. For Stride Graphics, getting Page 1 organic search results is no big deal. The image below is an example of the results we achieve for small business websites with our design and SEO optimization.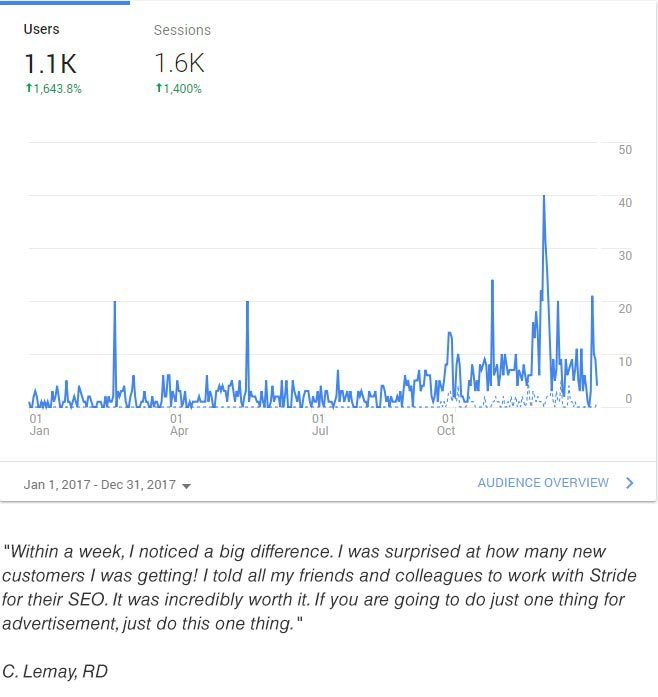 The graph above is from Google Analytics and clearly shows the power of organic SEO. With a few simple design changes to the existing website, and new optimized content, we increased the organic traffic of a small business website by 264% in fewer than four months. Our Client is happy with the results and how we do organic SEO.Can we get the same results for you? Hard to say until we analyze your website. SEO is extremely complex and results vary according to a variety of factors such as market competition, geo market, existing website, etc. Once we know what you want, we can provide different strategy options for traffic to sales conversion optimization and organic SEO.
DIY SEO Has Had Its Day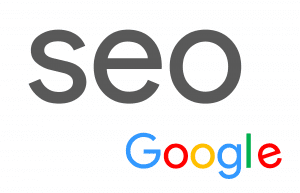 Many small businesses try to do their own SEO. Other than a very few, those days are long gone. The search engines are constantly evolving with hundreds of rules that affect organic SEO. The evolution of SEO is similar to the way cars become more complex every year. The vast majority of small businesses make a lot more money when they focus on sales and let a pro take care of their SEO.
Ready for organic SEO? Give us a call or use our handy contact form for design services and-or organic SEO.
Ready to Start a Project?
take the first stride
Stride Graphics & Web Design
Surrey, British Columbia
604-897-1863
E-mail: [email protected]
Surrey Web Design Company
Stride Graphics and Web Design is located in Surrey, BC and serves Vancouver and surrounding areas including Langley, White Rock, Cloverdale, Delta, Aldergrove, Abbotsford, Coquitlam, Burnaby, Vancouver, Maple Ridge, Pitt Meadows and Richmond.